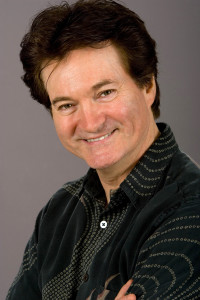 Born in Provence South of France, Mario attend Culinary school and Hotel management. After working in several Hotels, Mario leaves for Montreal Quebec in 1976 to work as the youngest Sous Chef in the Meridien Hotel Company.
Then moved to Vancouver, in 1978 to take a chef position in one of the Umberto's newest Italian restaurant called Al Porto.
The Granville Island Market was just opening, 1979 and Mario open a French Butcher shop, called La Madrague….
Three years later, the little French Bakery opened his door, La Baguette et L'echalote…..
…..A few years later, Mario opened a restaurant, in Gastown, called Le Souffle, with "the most memorable meal" of 1985, Vancouver Magazine, and the Best wine list….
Then three other stores, and a large manufacture to produce Breads and croissants on a large scale….
After the birth of the first child the couple decided to keep only the store on Granville Island to take care of the children….
Mario, is also a Sculptor…..
Fourteen years ago, Mario took the opportunity to explore a life-long passion and enrolled in a stone sculpture workshop with Alberto Riplansky at the Vancouver Academy of Arts, and with Santo Mignosa, the figure in clay…
Then he took a clay course  with De L'esprit, and an anatomy course with David Klass from New-York, at the Loveland Academy of Art in Colorado.
He participated as well in a figure in clay workshop, with Rodin Prize winner Martine Vaugel.
Mario travels to Italy, to The Galeotti Studio in Pietrasanta, Tuscany, to work on his marble sculptures.
Mario is a  former board member and senior artist with CIPA, Canadian Institute of Portrait Artists . Member of the Sculpture Society of B.C, he works on marble and bronze, mostly figurative. Has his workshop and  Gallery in his own house in West Vancouver.
He donates one of his work for charity, fund raising, most every year…
His work is found in private collections in Canada, the United States and Europe.